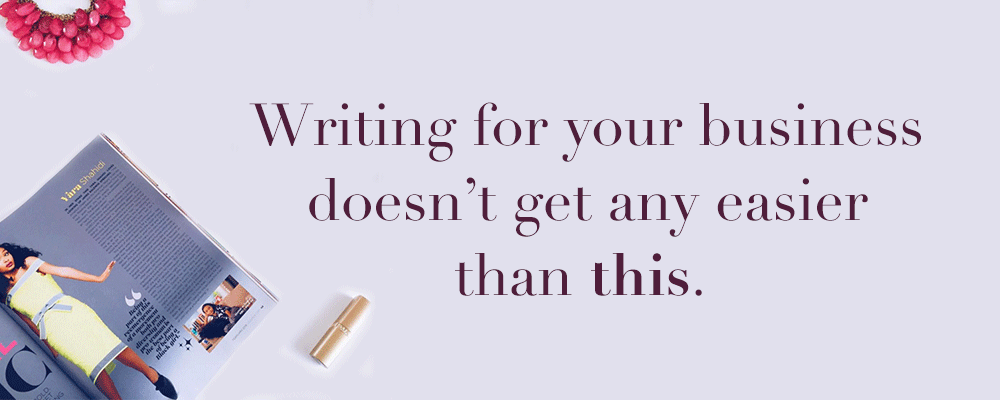 For Entrepreneurs Who Love Their Work, But Need Someone to Handle the Writing…
I'll take care of all your writing needs so you can spend more time doing what you do best and what you enjoy.
It's possible to only focus on the things you enjoy in your business—like working with clients—without having to create all your written content yourself. So why are you still acting like a one-woman show? You're working at capacity, and it's not cute (or productive for your business). You've done your best to write content for your business, but if you're honest with yourself, you know it's time to let a copywriter take over for you—especially if you want your brand to continue to grow. #OprahGoals
What if you…

Tired of doing all your writing yourself? That ends today.
There's no reason for you to feel overwhelmed or stressed because it's taking you too long to finish (or even start) your latest blog post, email newsletter, or webinar. Imagine how much more money you could make and the amount of time you could save if you were completely focused on doing the things that you enjoy in your business—these things are the reasons why you started your business in the first place, right? I'm here to handle all of your writing needs so you can run and grow your business with peace of mind.
---
What Past Clients Say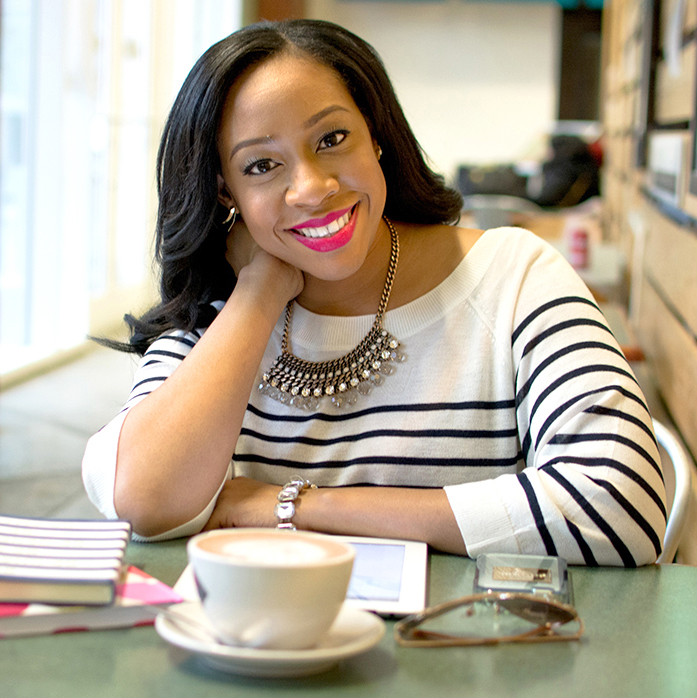 It meant a lot to me that I could find someone reliable to help me edit content for my signature course, Blogademics. It's not only beneficial to have someone check for spelling and grammar, but it's meaningful when you have an intelligent copywriter that can suggest a more impactful way to use your words. With Vanessa's help, I could save time on editing and focus on what I love most (creating amazing content for my students and clients). If you need a simple spell check, use Word. If you want to elevate your message to be more influential, hire Vanessa.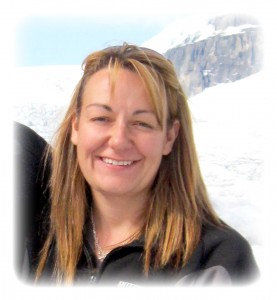 Vanessa is creative and brilliant, but she was also very open to my ideas and implementing them. That made me feel heard and have a hand in the process. Her openness really made working together a treat for me. Working with Vanessa has set me off on the right foot. My wording more accurately describes me and my work. She was responsive to my opinions, met every deadline she gave me, and took the time to converse with me to help me refine my message. It was an absolute pleasure working with her.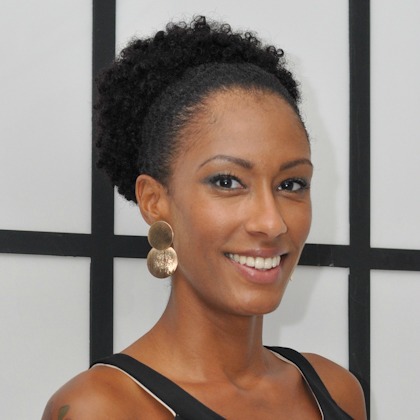 Vanessa is an excellent writer, but she also brings out the best in everyone she comes into contact with. I experienced this firsthand when she worked with me to launch my new website. I was apprehensive at first, for a number of reasons. However, Vanessa quickly put me at ease. The process was painless, and she was always accessible and receptive to my input. I could not be happier with the finished result. I would recommend Vanessa to anyone, without reservation!
---
Writing and Editing Services for:
Brand/Sponsored Campaigns
Blog posts/Articles
Email Newsletters
Email Funnels
Webinar Content
About Pages/Biographies
---
The Process:
Free 30-minute Consultation Call: During the call, we'll talk more about what you need, how I can help, and if I'm a good fit for you.
Brand Questionnaire: If we're a good fit, you'll complete a detailed questionnaire that tells me more about your brand, your ideal clients, and what you have to offer.
Brand Research: I'll do a complete review of your website and social media profiles to see how your brand currently engages with your target audience and what needs to be improved.
60-minute Discovery Call: You and I will talk via phone call or Skype. I'll review your Brand Questionnaire, and we'll get clear on your ideal clients' desires and how you can consistently attract them with your content.
Copywriting: I'll write engaging copy that reflects your brand's voice and motivates your audience to take advantage of what you have to offer.
Revisions: We'll work closely together via Google Docs to make sure your new copy perfectly reflects your vision and fulfills your brand's purpose.
Delivery: You'll receive the final draft of your project via a PDF.
---
Availability is limited.
If you're ready to work together, email me at info@vanessarwilliams.com.
Talk to you soon!