As I type this, so many songs from Beyonce's Lemonade album are on repeat in my head.
Last Saturday, I basically forced my fiancé, Joe, to watch Beyonce's visual album with me when it aired on HBO. So of course, once it was over, I had to watch the boxing event that came on right after. That's what you call compromise.
I'm not really into boxing, but when Joe asked me who I wanted to win the first match, I quickly said, "The guy in the red shorts," AKA Roman "Chocolatito" Gonzalez.
Joe: Why?
Me: Because I like his story.
Joe: But you don't know the other boxer's story.
And that was the point.
I didn't even realize the significance of my answer until I thought a little more about what I said.
I'd never seen Chocolatito before that night. I had no idea who he was.
However, before the match they briefly talked about his story of coming from nothing to something—and how he's become a champion in his weight class and a hero for Nicaragua.
OK, so how does this relate to your brand?
Most potential clients are people who probably have never heard of you, but when you share your story, you create the foundation to immediately create a connection with them—a connection that makes you likable, trustworthy, and relatable.
This connection is what turns people from website visitors into paying clients—and then to loyal clients who can't wait to refer your business to everyone they know, whenever they get the chance.
Your website's About page is one of the most visited pages on your site.
But how well do you share your story on your About page? If you're like many people, you don't give too much thought to it.
You force yourself to write a few sentences about what you do and quickly move on to something else because you have Beyonce songs to listen to  things to do.
Or maybe you're just not sure what to say about yourself so that people truly understand your passion and why they should invest in your services or products.
That's why I created The Client Magnet. It's a FREE mini workshop for entrepreneurs who want to turn website visitors into paying clients.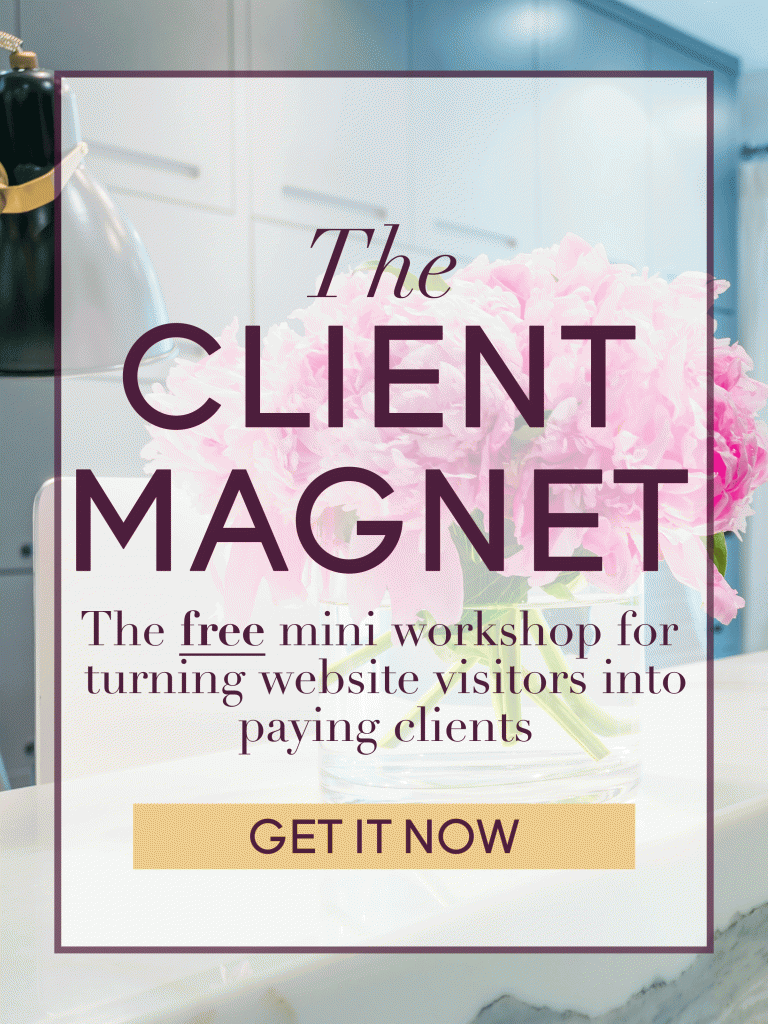 Now that I've shared my story on my About page, I get emails, Instagram comments, and tweets from people saying how much they can relate to what I've experienced in my life and career.
These interactions are what help you build relationships with people who eventually become paying clients.
But in order to build these relationships, you have to be very intentional with what you say and show on your About page.
In this 6-day workshop, you'll learn:
How to make your audience instantly know you're the best option for their needs
How to master this one thing to make you stand out in your niche
The uncomfortable (but necessary!) things you're keeping to yourself (and how to share them in a way that feels less icky)
The costly mistake you're making and how to put an end to it today
What you need to do to take your credibility to the next level (and how to do it like a BOSS!)
See you in the workshop!