If you've ever had Kraft macaroni and cheese, you know that it doesn't compare to real mac and cheese– you know, the kind without 20 processed ingredients. But what does mac and cheese have to do with your content? Your content is only as good as the tools you use to create it. Now that you're hungry, these are 16 simple tools to create quality content: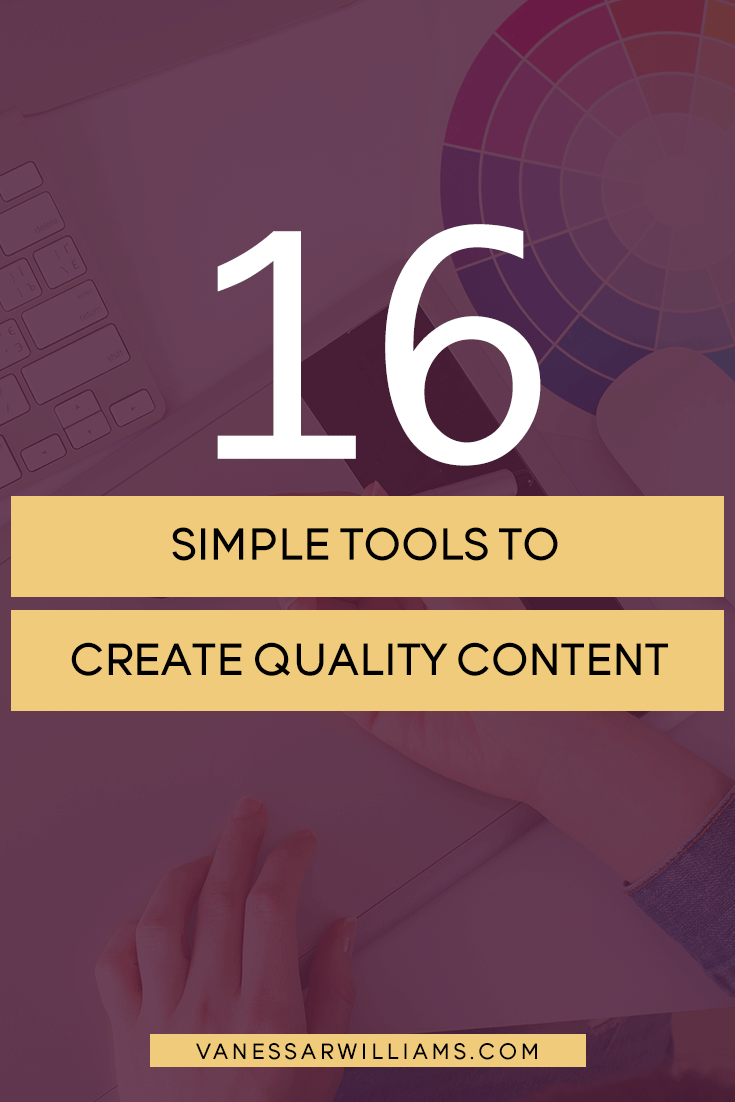 Tools for Creating Video Content
According to Cisco, the "worldwide leader in information technology," by 2019, 80% of internet traffic will come from video content. Needless to say, video content is quickly on the rise, and regardless of who your target audience is, it's very likely that they'll prefer video content at some point.
Periscope: FREE
An app available for Android and Apple users to broadcast live videos from their phones. Since your broadcasts are live, Periscope is one of the most engaging ways to build an audience with video content.
With Periscope, your audience has only 24 hours to watch each video, and after the 24 hours is up, your video expires. However, the good news is you have the option to download all of your videos to your phone so you can upload them later to another platform like Youtube.
Youtube: FREE
By now, even your grandma knows what Youtube is (and she might even have her own channel). With over one billion users and options to monetize your videos, Youtube is one of the most powerful platforms to host your videos, share your content, and grow your brand.
Screenr: FREE
This is perfect for creating how-to tutorials for things like using software, setting up an account with your business, and any other type of presentation (like a PowerPoint) that can be demonstrated via your computer. With Screenr, simply highlight an area of your computer screen that you want to capture, and it records your activity and voice.
Wistia: FREE (with paid plans as additional options)
An impressive tool that allows you to host and edit your videos, share with your social networks, and embed your videos into your website.
What's even better? Wistia analyzes when your audience stops watching your videos (super important to know!), allows you to collect email list subscriptions via your videos, and adds call-to-actions to your videos.
If you're serious about using video content to build your audience and email list, this tool was made for you.
Powtoon: FREE (with paid plans as additional options)
For the young cartoon lover in us all, Powtoon allows you to create animated videos and presentations. Powtoon has tutorials for how to use their software, so you don't need to be a pro animator to get pro results when you use it. Animated videos are one of the most underused methods of creating content, so you're sure to stand out if you take advantage of a tool like this.
Tools for Creating Written Content
Even though there's so much hype about the future of video content, there are still plenty of people like me (and apparently you) who still like to read. Writing can be a hard task, at times, but these tools make the process easier:
Evernote: FREE (with paid plans as additional options)
Allows you to do everything from writing your content to clipping web articles and taking pictures for your content. Your account is also synced on all of your devices (phone, computer, tablet), and you can easily share your ideas and collaborate with other members of your team.
Grammarly: Plans starting at $29.95 a month
Corrects up to 10X more grammatical and spelling errors than typical word processors. Yes, errors that even Microsoft Word doesn't catch. Mind blown. Another highlight of this tool is once you install it in your web browser, it searches for mistakes in your Gmail emails, Twitter and Facebook statuses, and pretty much any other social media platform that you write online content for.
Hemingway Editor: FREE
One of the most common mistakes people make with online content is writing sentences that are too long and unclear. The Hemingway Editor is one of the most praised online writing tools because it helps you write strong, simple, and clear content that enhances your readers' understanding. If you tend to use passive voice in your writing (or if you have no idea what passive voice is), this tool is calling your name.
UberSuggest: FREE
Got writer's block? Type a keyword into the search bar (for example, "fall fashion"), and UberSuggest gives you a long list of suggestions based on searches people actually type in Google. If people are searching for it in Google, it means there's a need for the information, so you don't have to wonder if anyone will care about your next blog post. It's impossible to run out of blog post ideas with UberSuggest.
Blog Topic Generator: FREE
This tool is similar to UberSuggest, but it's not as helpful for content ideas. What I like about it, however, is it's a good way to learn how to create click-worthy headlines if this is something that you struggle with.
Type in three general topics that you want to write about, and the generator gives you sample headlines for each topic. The generator doesn't always provide logical headlines, but with a little creativity, you can tweak the headlines to fit your content perfectly.
Tools for Creating a Podcast
A podcast is a series of digital audio recordings (think of it as your own internet radio show). If you're not ready or interested in creating videos just yet, podcasts are the perfect alternative for you.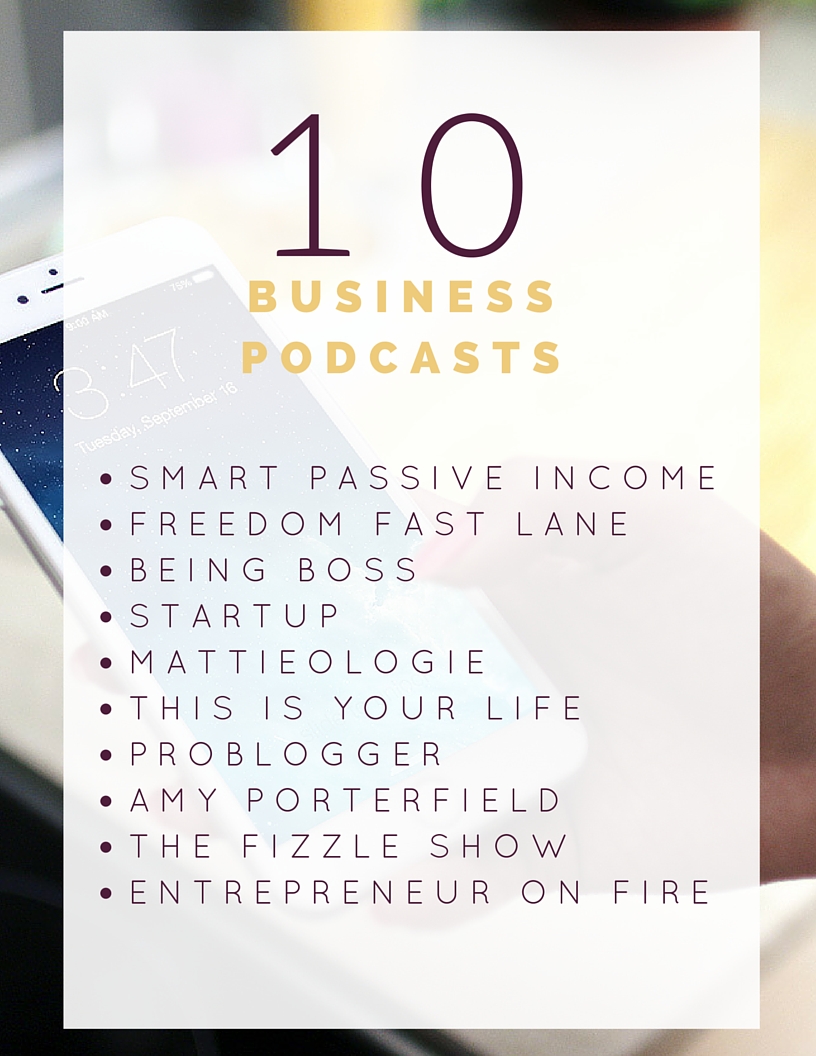 Soundcloud: FREE (with paid plans as additional options)
Some people refer to Soundcloud as the "Youtube of Audio" and with good reason. Not only does Soundcloud allow you to host, share, and embed your podcasts, it also creates an RSS feed that automatically publishes your podcasts to other popular audio platforms like iTunes and Stitcher. With "175 million active, monthly users," Soundcloud is one of the best tools for easily sharing your audio content and building your online audience.
Other similar options are Podbean (with options to monetize your podcast) and Podomatic.
Tools for Creating Graphics
People process images 60,000 times faster than text. Needless to say, whether you create content for your social media networks or your website, graphics are always a must.
Canva: FREE (with paid plans as additional options)
No longer do you have to be a Photoshop expert to create eye-catching graphics for your business. If I didn't spend 3 million years trying to learn the basics of Photoshop, I would ditch Photoshop for Canva in a heartbeat. From social media and blog post images to e-books and business cards, Canva has everything you need to create visuals that enhance your brand's image.
Pic Monkey: FREE (with additional paid features)
This simple photo editing tool allows you to customize your photos with text and other design elements. With Pic Monkey, you can retouch photos, add creative effects, resize images, create collages, and much more.
Word Swag: $3.99 (available only for iPhones)
I know what you're thinking. $3.99 for an app?! Yes, and it's perfect for those who are always on the go. From my experience, there aren't many simple photo design apps that allow you to create clean, professional images on your phone.
Word Swag comes in handy for creating visuals for social media networks like Twitter and Instagram and even your blog. It's like a "graphic designer in your pocket," and for that reason, it's worth every penny.
Recap:
There are plenty of resources to help you create excellent content for your audience. Research which ones work best for you.
While it takes time, it's not hard or expensive to create professional content for your brand.
Learn how your audience prefers to consume their content (e.g., video vs. written) and use the appropriate content creation tools that help fulfill their needs.
Your turn!
What are your favorite tools for creating content? Tell me in a comment below.