How many times have you seen a social media image like this: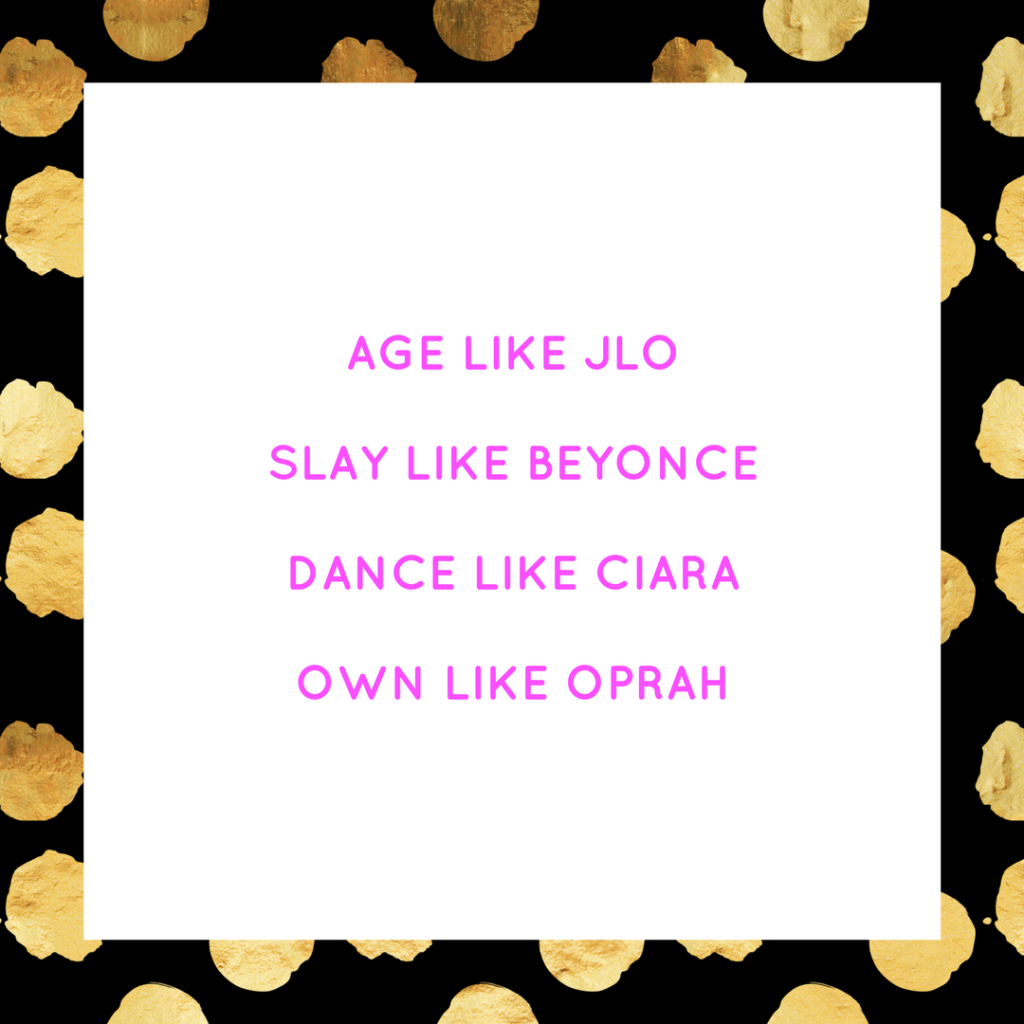 At one point, I liked these images—they made me feel a sense of empowerment, even if it was only for a few seconds. But one day I saw an image similar to the one above, and it named twice as many celebrities. I'm only one person, but I'm supposed to be all of these folks wrapped in one? Oh. It's no wonder why many of us feel inadequate.
How can you tap into your own magic if you're too busy trying to be like other people? It's unrealistic and unattainable. You end up feeling worthless, disappointed, and sometimes even depressed. I don't know about you, but I'm just a 26 year old trying to learn who I am and how to be comfortable with being myself.
But it doesn't just stop at these images.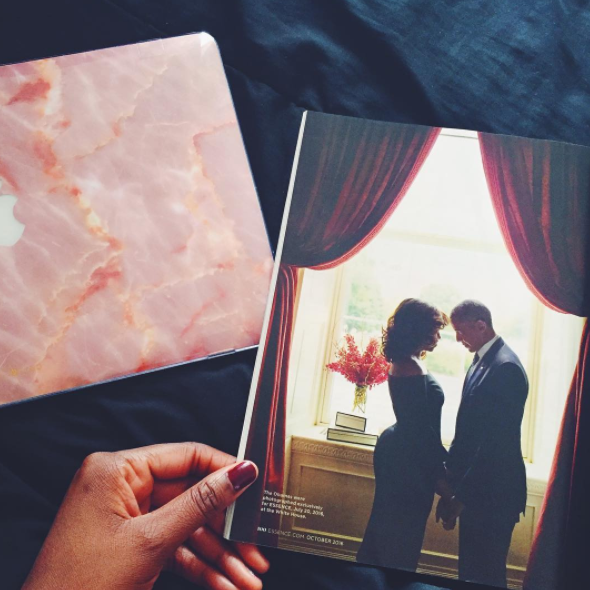 Social media is full of people declaring their #Goals: #RelationshipGoals, #SquadGoals, and the list goes on. You might wonder what's so bad about having Barack and Michelle as relationship goals. Nothing at all. But only if you understand that behind the scenes, relationships take a lot of work. Work that isn't always pretty. Work that 99% of people never see.
Human beings are very visual, and we're quick to make assumptions about things just from looking at pictures—pictures that are meant to capture "perfect" moments. Do you see the problem here?
It's called the Culture of Comparison.
It's real and if you're not careful, it'll make you feel like you're never enough.
Therapist and Entrepreneur Bea Arthur talks about it in her TEDx Talk. Peep it here (it"s gooood). Bea says:
Facebook started out as a way to keep up with people that you like. But it slowly turned into a way to keep up with people that you now kind of resent. You go on there to see who's working where, who's married now, who's rich now.
Social media makes it too easy to compare all aspects of our lives with other people's relationships, careers, lifestyles, etc.  You see your friends jet-setting around the globe and drinking margaritas every day, and now you feel like you're not doing anything with your life. All of your besties are booed up and happy, and now you feel like you need to be in a relationship to be happy, too. The content creators and influencers you follow are ditching their cubicles so they can become full-time entrepreneurs. Now you feel guilty for being someone else's employee.
And as Bea says in her TEDx Talk: "Your happiness becomes a moving target."
Don't get caught up in the madness.
Instead, embrace where you are right now. Then, get your mind right so you can attain what you want for your life… without the mental clutter. Here's how:
Write in a gratitude journal—consistently.
Every morning and every night, write three things you're thankful for. Think about the things that you're great at, the things that are going well, and the progress you're making in every aspect of your life. When you spend more time focusing on what you already have, it limits the time you have to yearn for someone else's life.
Schedule "me" time.
You might not have the funds to vacay in Dubai, but there are so many other things you can do to feel rejuvenated. It's not enough to make time for yourself every once in awhile. Regardless of how busy life gets, make time for yourself on at least a weekly basis. I share plenty of ideas here.
Create a vision board.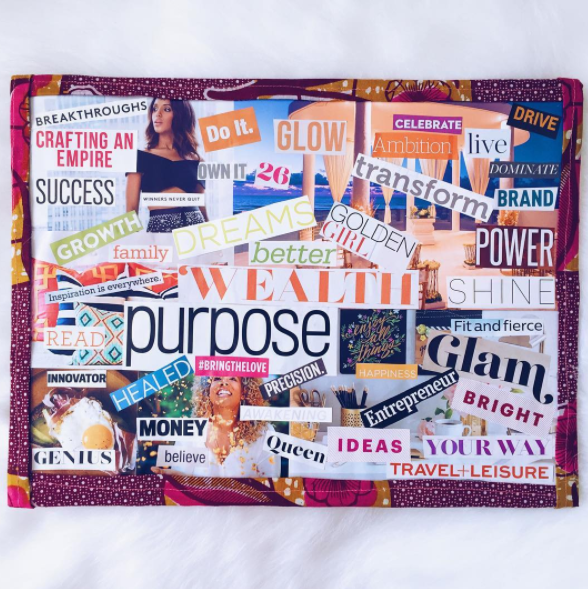 What I love about creating a vision board is that it makes you focus on your unique purpose and what you want to manifest in your life. I created the one you see above, and it really helped me get my mind right last year. I still look at it every single day.
If you haven't created a vision board for yourself yet, I have you covered—click here. And you can't make just any 'ol type of vision board. Vision boards only work if they're three things:
Visually appealing (duh)
Valuable (to you)
Visible (on a daily basis). Again, I share more tips on creating a vision board that works here.
Find a new hobby… or two.
Because idleness is the enemy. And if you're always watching other people's lives, when are you living your own? There are plenty of free and inexpensive activities you can dabble in. Right now I'm into taking care of plants. For whatever reason, the amount of patience and care it takes to keep plants alive enamors me. Here are some more ideas for hobbies:
Become a workout class instructor (e.g., Zumba, yoga, cycling, aerobics, hip hop, swim)
Learn how to knit, sew, crochet, make jewelry, etc. (Michaels and Jo-Ann Fabrics offer classes. Tight on money? Hit up Youtube for free tutorials.)
Improve your skills in home improvement/DIY projects, homemaking, interior decor, cooking, blogging, etc.
Take a social media detox.
Delete all your favorite apps from your phone and refrain from accessing them on your computer, too. I promise you it's one of the most refreshing things you'll ever do. Detox as often as you feel is necessary, but I say at least once every few months is good.
Your turn:
How do you deal with seeing other people post photos of things you haven't accomplished yet or things you wish you had? Tell me in a comment below.